The Completely True History of Australia
$

19.95 Sold Out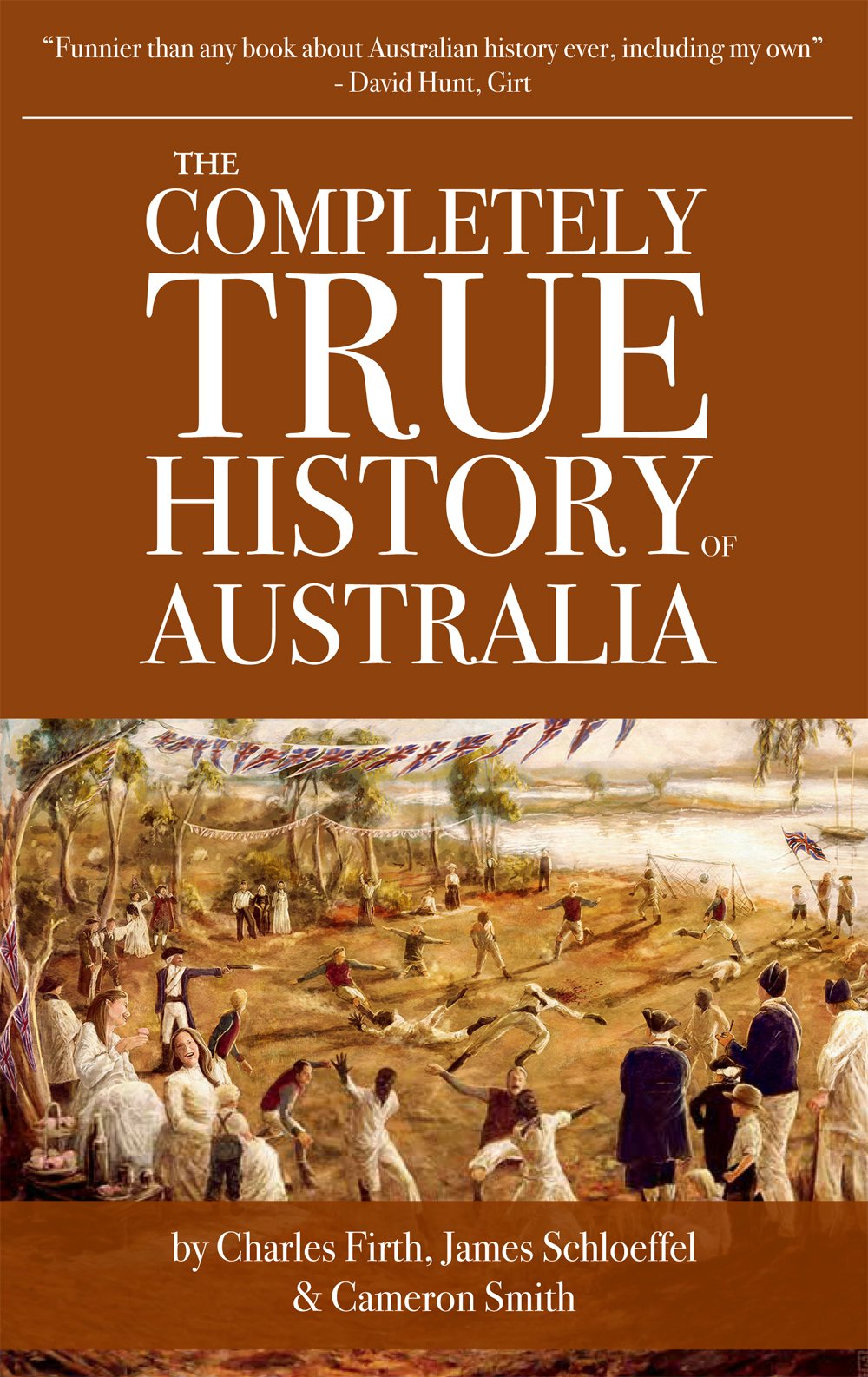 How did Harold Holt really disappear? Was Alfred Deakin drunk when he suggested moving Australia's capital to rural NSW or did he just lose a bet? And remember that time called the Gold Rush when Australia's economy was totally reliant on mining? How things have changed! 
If you've always wanted to know more about Australia's history but found the truth just a little bit too boring, this is the book for you. 
Bringing together some of the country's least eminent historians - James Schloeffel (The Shovel), Charles Firth (The Chaser), Cameron Smith (The Chaser digital) – this is the definitive account of of Australia's past, from a unique white male perspective. 
At 132 pages, it's the longest history book you'll ever read. And it's only $19.95 including postage. 
Also includes:
- Complete, comprehensive timeline of the last 60,000 years of Australian History, without any errors
- Foreword by David Hunt, author of Girt
- The Prehistory of Australia, covering 60,000 years of disappointment with the Australian continent
- A new, never before published account of Bennelong's invasion of England
- Stunning new evidence about the 'disappearance of Harold Holt', including minutes from the Chinese government
- The true story of how Mark Latham won the 2004 election
... and much much more.
"We recommend that this book replace all history texts in the Australian curriculum" David Gonski
Share